STEP 6
Constructing and optimization territories for sales representative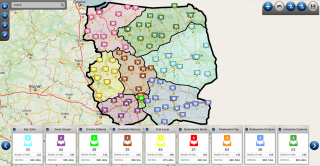 Having previously defined the organizational structure, our specialists are able to build optimum and consistent sales territories. Their layout depends not only on the location of the customer base, but also on the places of residence of the sales representatives. The size of the territory, its shape and the number of customers assigned to it is not the same for each area. Thanks to these differences, the working time of representatives in different territories is comparable.
Maintaining Sales Representative – Client Relations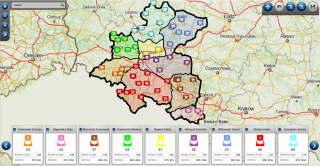 If you want to maintain individual relationships between employees and their customers, you can specify which one of your sales representatives should support that customer. To do this, you will need to include an additional column in the customer data import file, in which you will include information about the agent assigned to which customer. It is also possible to assign fixed borders of regions or areas of sale of the territory borders that are built for you. You will then be sure that your customers remain in your region or sales area. We are currently working on a new module that will allow you to set the boundaries of your trading territories.